Find offers at your local Maaco
Enter your zip code
to get coupons at
your local Maaco

Our services
Easy, Affordable & Reliable Auto Paint and Collision Repair Services
With more than 20 million cars serviced, Maaco is the #1 bodyshop in North America to help you turn the car you drive, back into the car you love.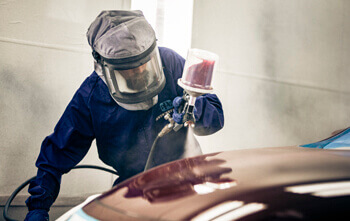 Maaco: Employee painting car
Easy & Affordable
Paint Services
Learn more

When's the last time you gave your car a second look? Or ran your fingers across the hood? It's time you fell back in love with your car. Nothing comes in here perfect, but with a new coat of paint, we'll make sure that it leaves that way. Soon, you'll be back to driving the car you always wanted.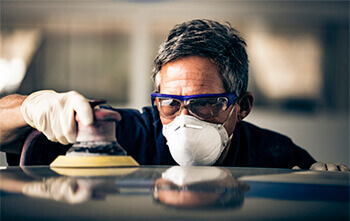 Maaco: Employee sanding hood of car
Uh-oh. Better Get Maaco.
Cosmetic Car Repairs
Learn more

Accidents happen! Maaco's expertly trained technicians can repairyour dents, dings and accidental damage to get you back on the road and onto your next adventure. Our guarantees go a long way, and with over 500,000 cars serviced annually, our results speak for themselves.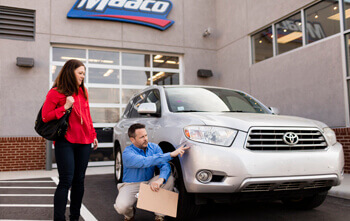 Maaco: Reviewing damage with customer
Insurance Claims/Direct
Repair Program (DRP)
Learn more

Whether it's minor damage or large repairs, Maaco has been a trusted body shop for more than 20 million drivers. We work with all major insurance companies to schedule, inspect and repair your vehicles seamlessly. Trust the body shop that makes it easy, affordable and reliable to repair your vehicle.
Why Maaco?
As the world's largest provider of auto paint and collision services, Maaco offers more benefits than any other bodyshop, including a nationwide warranty and 40+ years of industry experience. We are committed to offering drivers easy, affordable and reliable services that will turn the car they drive back into the car they love.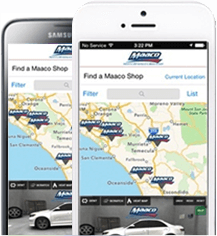 The Maaco app
Choose from unlimited colors or document a recent collision. The Maaco app makes it easy to turn the car you drive, back into the car you love.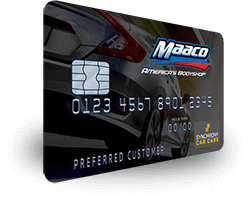 The Maaco

credit card
Apply Now
*Disclaimer: At participating locations only. See store for details.
Track your car
Have you already dropped off your car for repairs? Enter the number on the top right of your repair order to check on the status of your car.
Drop off
Repair
Paint
Pickup